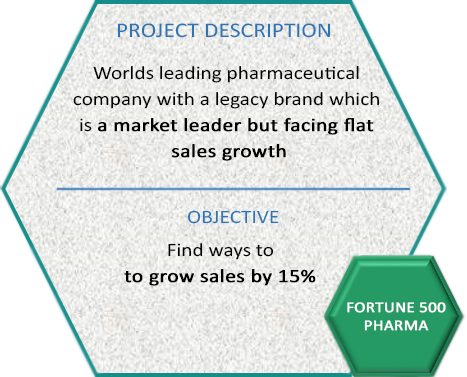 STRATEGIES FROM DIAGNOSTICS INSIGHTS AND OUR RECOMMENDATIONS
Drive more unit-volume through large consumption areas like big hospitals, nursing homes etc. with larger packs and lower per-unit pricing.
Develop a combo-pack with special pricing for 350 ml size for oncologists, radiologists, Gastroenterologists at hospitals
Smaller pack 120ml focus on dentists & GP's.
Shift positioning for large number of non-prescribers around pain management and Immediate relief; provide more compelling scientific support.
ENGAGEMENT
Diagnosed & analyzed input from 200+ respondents (sales team) in 6 wks.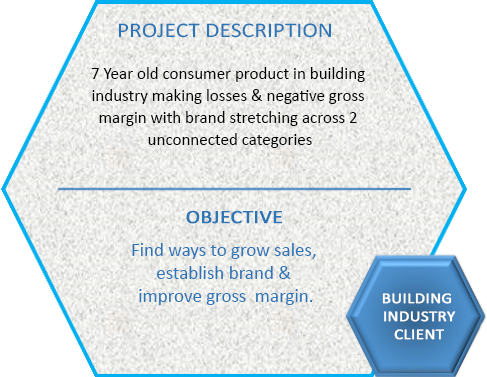 STRATEGIES FROM DIAGNOSTICS INSIGHTS AND OUR RECOMMENDATIONS
Pruned non selling SKUs and controlled non productive cost. Dialed up sales ops
Increased price of base variants nearer to competition to improve gross margin
Launched innovative range with affordable premium positioning & established a new brand name
Changed the way brand is seen in market today with retail visibility and collaterals
ENGAGEMENT
Over 12 months advised board to restructure operations and rationalize products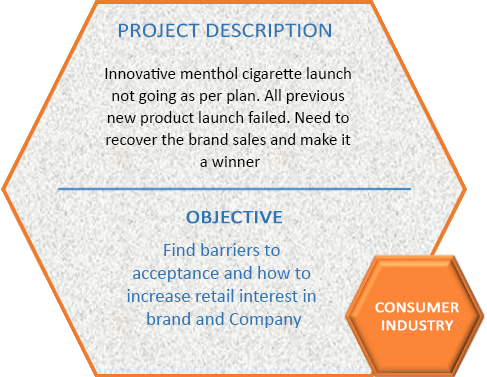 STRATEGIES FROM DIAGNOSTICS INSIGHTS AND OUR RECOMMENDATIONS
Identified the positive's and advantages in the product and dialed them up with correction in positioning
Identified what was working on promotions and was stopped by the company due to incorrect perception same was restarted
Suggested certain promotional activities which worked well
ENGAGEMENT
Over 3 months advised the client with our recommendations